#BalanceforBetter is More Than a Goal. It's also the Playbook.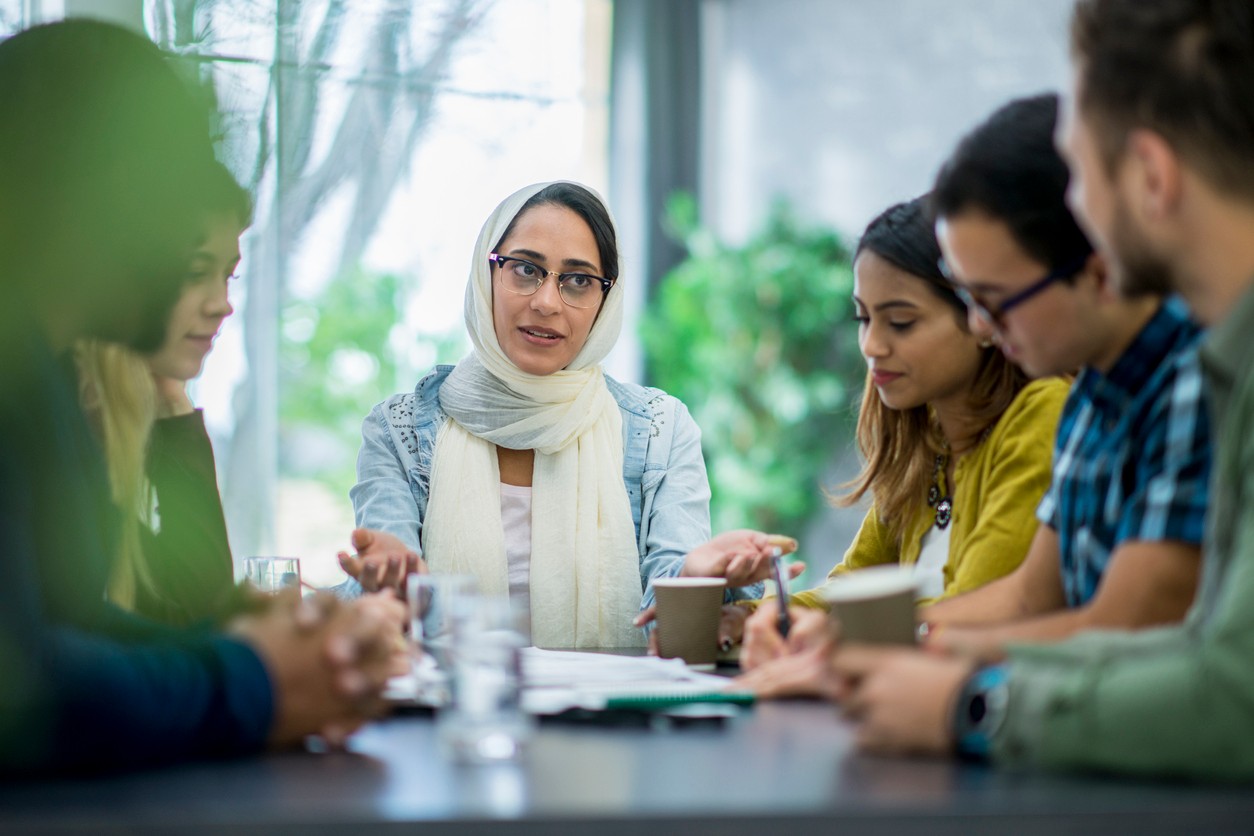 01 March 2019
#BalanceforBetter is More Than a Goal. It's also the Playbook.  
By Pam Jeffords
The theme for International Women's Day in 2019 is #BalanceforBetter. Whether you are seeking balance through gender representation, or aim to create a better balance of power, health, and wealth opportunities for all genders, balance makes sense. It's a worthy goal.
But it's a lot more than a goal.  It's also a playbook for to how to achieve that goal.
Balance is a state we'd all like to get to. But it won't happen without hard work. It's easy to aspire to balance and forget that it is also a verb. Balancing is what creates stability, sustainability, fairness, and proportion—all things we need for our businesses and our world. So even though balance is a goal we should try to achieve, it is also something we can DO, and must start doing, in our organizations. 
Anyone who's ever balanced a scale knows it is never a drastic but an iterative process that takes time, patience and commitment. To have a true gender balance in our businesses and society, we must first balance the needs of everyone—balance where we put our efforts and energy, and balance individual and organizational actions and priorities.  For organizations who want to #BalanceforBetter, the first step is to consider the role of the individual and the role of the organization in creating change – are they balanced?  What I mean by that is that we spend an awful lot of time, money and energy training individuals to recognize and address their own personal biases (fixing people,) but most companies are missing the real opportunity to address systemic failures and shortfalls that can make a broader difference - what we call systemic bias that are hidden in your everyday processes.
What's needed is the courage to step back, assess what's happening in your own organizations and only then, when you have the proof of what's happening, should you take action.
It's hard, because "the right thing to do" is pushing everyone towards fast action, but many companies don't know what action to take - which results in what I like to call "programs without progress."  Sound familiar?  It's important for CEOs and business leaders to take the time to understand the business imperative for diversity, and then enlist the energy of individuals at every level of the organization to influence change. By appraising and documenting your organization's business imperative for gender equality, you will align key stakeholders and leaders on the importance of improving gender equality to your business, and balance your future resources and goals more effectively.
In order to disrupt the status quo, those things have to be done in tandem.
Organizations that push forward diversity and inclusion initiatives without the support of individuals will find they quickly fail to reach their goals. And individuals trying to push forward without organizational change are just as likely to lose their equilibrium.   We see this struggle within our clients and we hear it expressed as "gender fatigue."  We are working so hard with no progress.  Again, sound familiar? 
Companies can address balance and equity at an organizational level by measuring and examining the effectiveness of company programs and how they impact individuals in five key areas:
1. Balance of benefits: Does your company have an inclusive benefits strategy? Do your employees feel comfortable fully utilizing leave and flexible working benefits?  And remember: the policy is the easy part. Increasing the acceptance and use of them can be hard, so allocate bandwidth for that.
2. Balance of opportunities: Do current employees have equal access to promotion opportunities?  Are historically underrepresented employees aware of promotional opportunities?  A career framework is critical to the advancement of women and under-represented groups.
3. Balance of pay: Are all of your employees receiving equal pay for equal work?  Do you communicate with your employees your pay equity philosophy and process?  It's time for companies to go beyond reporting pay gaps and uncover the drivers of these gaps.
4. Balance of power: Are all employees aware of leadership development training and mentoring resources to enhance their career paths? Do high potential programs reflect the diversity you would like in the future?  Note: Biases are hidden in the selection process for programs and succession planning—so be sure you're looking for what's missing, as well as what's there.
5. Balance of inclusion: Is your company culture one of equality and inclusion? Does your engagement survey go beyond satisfaction and measure engagement, belonging and inclusion by various cohorts?  Self-reporting demographic data during engagement surveys is a positive global trend that will allow us to create individual value propositions for our employees.
This kind of current state assessment and gap analysis of your gender equality efforts will inform your strategy and priorities. We are familiar with this approach because it is the cornerstone of our Mercer | EDGE methodology, where we help companies accelerate their progress toward gender balance and earn their valuable EDGE certification. 
We measure success in four key ways:
1. Does the organization have gender balance at every career levels?
2. Has the organization balanced pay equity across genders?
3. Has the organization put into place effective policies and practices in the five areas above?
4. Does the organization have an inclusive culture, as reported by employees?
Mercer | EDGE weaves balance into our end-to-end strategic framework to help companies identify their gender gaps, as well as develop and implement a plan to close those gaps.  Going through a third party evaluation every two years ensures that when you get things balanced, you stay in balance so that your efforts are sustainable.

Balance is about doing what is right for equality, and demonstrating how it is also right for the business.
Balance is about respecting men, women, and non-binary individuals, and all the complexities of the societies we live in, even as we create much needed change.
Balance is about setting goals as an organization, and then making steady, incremental progress toward those goals.
#BalanceforBetter is critical for us to focus on, this International Women's Day. But unless we also see it as a set of actions, we will never be able to achieve it as a goal.  
Learn more about how to #BalanceforBetter across your organization by talking to us about Mercer | Edge.