· Preview of Global When Women Thrive Report highlights need for leadership
· Mercer launches When Women Thrive 2020 Challenge asking companies to share innovations advancing women
Some of the world's most notable in business – CEOs from Barclays, eBay, Cisco, Marriott, Mercer, and UBS – gathered in a powerful kick-off breakfast to the World Economic Forum Annual Meeting in Davos with a single message about one of the greatest opportunities for global economic development and corporate growth: Women (see Figure 1).
The event – "The Role of Men: Leading the Charge Together" hosted by Mercer's When Women Thrive global initiative for action – was intentionally designed to focus on just that: Men's roles in increasing gender diversity in the workplace.
"Men have a unique opportunity in this as we still make up 80% of the executive ranks and even more than that at the CEO level," said Julio A. Portalatin, Mercer President & CEO. "We have a unique obligation to be out in front on growing women in the workforce. It's not a 'women's' issue. This is a workforce issue."
"There is no room for excuses in this regard," said Jűrg Zeltner, CEO of UBS Wealth Management, regarding the lack of women's representation. "I don't think we should sit in board rooms without women."
He pointed out that half the wealth managed by UBS is held by female clients with an average client relationship of 47 years, equal to three generations. "We lose women exactly when we've trained them and they're at their best."
eBay's Devin Wenig, whose company has 170 million active customers, one-half of which are women, said: "We could employ all guys in Silicon Valley, but that's not going to help us understand our customer."
"Three years ago we made a commitment to publish our data," he added. "And the only thing worse than avoiding the issue is talking about it and not doing anything about it. So when we created transparency, people really started being held accountable."
Cisco's Chuck Robbins said one move he's made around pay equity is to put data into the review process – part of a US$2+ million investment in the framework and analytics for pay parity.
"If we're serious about the problem, let's be transparent," Robbins said. "If we review sales numbers, let's also review the people numbers, and let's invest in the capabilities to ensure all employees are compensated fairly and equitably."
Marriott CEO Arne Sorenson said of the hospitality industry, "We're in a business about welcoming and caring for people, areas that have long been strengths of women. How do we make sure these women can become GMs (general managers) and, ultimately, executives of the hotel?"
In previewing the January 27 release of the When Women Thrive Global Report, Mercer's Pat Milligan highlighted new data on leadership engagement, or lack thereof – saying engagement of men in diversity and inclusion (D&I) efforts has dropped from 49% to 38%, more than 10 points, since 2014.
"We all want to change this," said Ms. Milligan. "And the good news is, we can. Join these leaders in taking Mercer's When Women Thrive 2020 survey (here) and sharing how you are helping women thrive in your organization." (See Figure 2.)
Barclays Corporate Bank CEO John Winter shared some of his own key findings, saying 47% of the Bank's female entrepreneur customers want to start another business within the next three years, while only 17% of men do. On average, however, the women's businesses are more profitable.
Hanzade Dogan Boyner focused on her commitment to change the culture at her Internet companies in Turkey. "Why do women give up at some point?" she asked. "Because it's very difficult to rise to the CEO level and raise two kids. So we need to change the culture."
The When Women Thrive report, the most comprehensive of its kind focused on women in the workplace, will feature 10-year forecasts, rankings, and insights into a host of key factors and how companies stand on issues ranging from leadership and pay equity to flexible leave, financial wellness, and health programs. To participate in the global launch and briefing with experts, register here. (See Figure 3.)
For more information about Mercer's When Women Thrive initiative, visit http://www.whenwomenthrive.net/
About Mercer
Mercer is a global consulting leader in talent, health, retirement and investments. Mercer helps clients around the world advance the health, wealth and performance of their most vital asset – their people. Mercer's more than 20,000 employees are based in 43 countries and the firm operates in over 140 countries. Mercer is a wholly owned subsidiary of Marsh & McLennan Companies (NYSE: MMC), a global professional services firm offering clients advice and solutions in the areas of risk, strategy and people. With 57,000 employees worldwide and annual revenue exceeding $13 billion, Marsh & McLennan Companies is also the parent company of Marsh, a leader in insurance broking and risk management; Guy Carpenter, a leader in providing risk and reinsurance intermediary services; and Oliver Wyman, a leader in management consulting. For more information, visit www.mercer.com. Follow Mercer on Twitter @Mercer.
About Marsh & McLennan Companies
MARSH & McLENNAN COMPANIES (NYSE:MMC) is a global professional services firm offering clients advice and solutions in the areas of risk, strategy and people. Marsh is a leader in insurance broking and risk management; Guy Carpenter is a leader in providing risk and reinsurance intermediary services; Mercer is a leader in talent, health, retirement and investment consulting; and Oliver Wyman is a leader in management consulting. With annual revenue of $13 billion and approximately 60,000 colleagues worldwide, Marsh & McLennan Companies provides analysis, advice and transactional capabilities to clients in more than 130 countries. The Company is committed to being a responsible corporate citizen and making a positive impact in the communities in which it operates. Visit www.mmc.com for more information and follow us on LinkedIn and Twitter @MMC_Global.
# # #
Figure 1: Pictured with Mercer's Pat Milligan, CEOs (L-R) Chuck Robbins, Cisco; Devin Wenig, eBay; Jűrg Zeltner, UBS Wealth Management; and Arne Sorenson, Marriott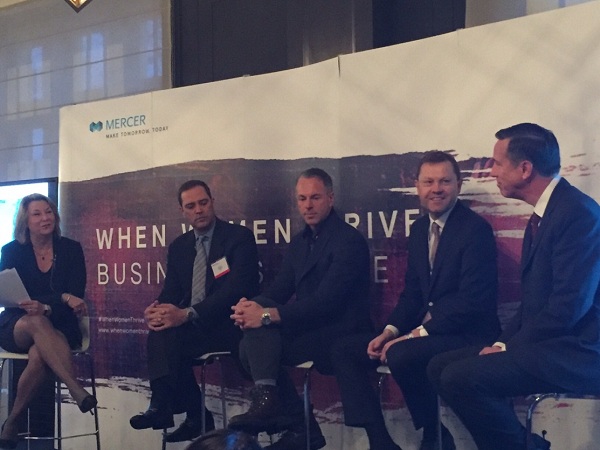 Figure 2: Companies are urged to share their innovations impacting women in the workplace here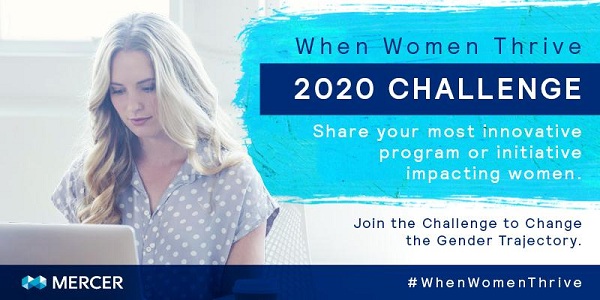 Figure 3: Join the launch of the global When Women Thrive Report highlighting the key levers companies need to drive growth through women. Register for 1/27 briefing/launch here http://ow.ly/X1EFW