"Bundling" is a catchword that, in today's economy, is shorthand for putting products and services together in a package. Microsoft Office, cable television, and Value Meals are bundles that have been around for so long, we now think of them as single items. Bundling is popular because it's convenient and reduces costs. But in benefits administration, bundling does so much more.
Many organizations insource benefits administration. This approach focuses valuable HR and IT resources on the day-to-day, and relies on paper or internal enrollment processing, carrier data distribution to carriers, and an in-house contact center. The employee enrollment functionality may be limited and in some cases require paper enrollment. Success and continuity may depend on staffing and retention of personnel. In many cases, the success of your program may be limited due to internal process limitations.
Ninety percent of employers prefer their benefits administration solution either bundled thru their consultant or thru a third party available through their broker, according to independent market research sponsored by Mercer in 2019. An integrated, or bundled, solution creates efficiencies for employers: It simplifies benefits administration, compliance and reduces the burden on HR by removing the tactical and transactional work, leaving time for strategy. It also offers a better employee experience through personalized support on demand and increased engagement via multiple digital and print touchpoints.

What is the full spectrum of benefits administration?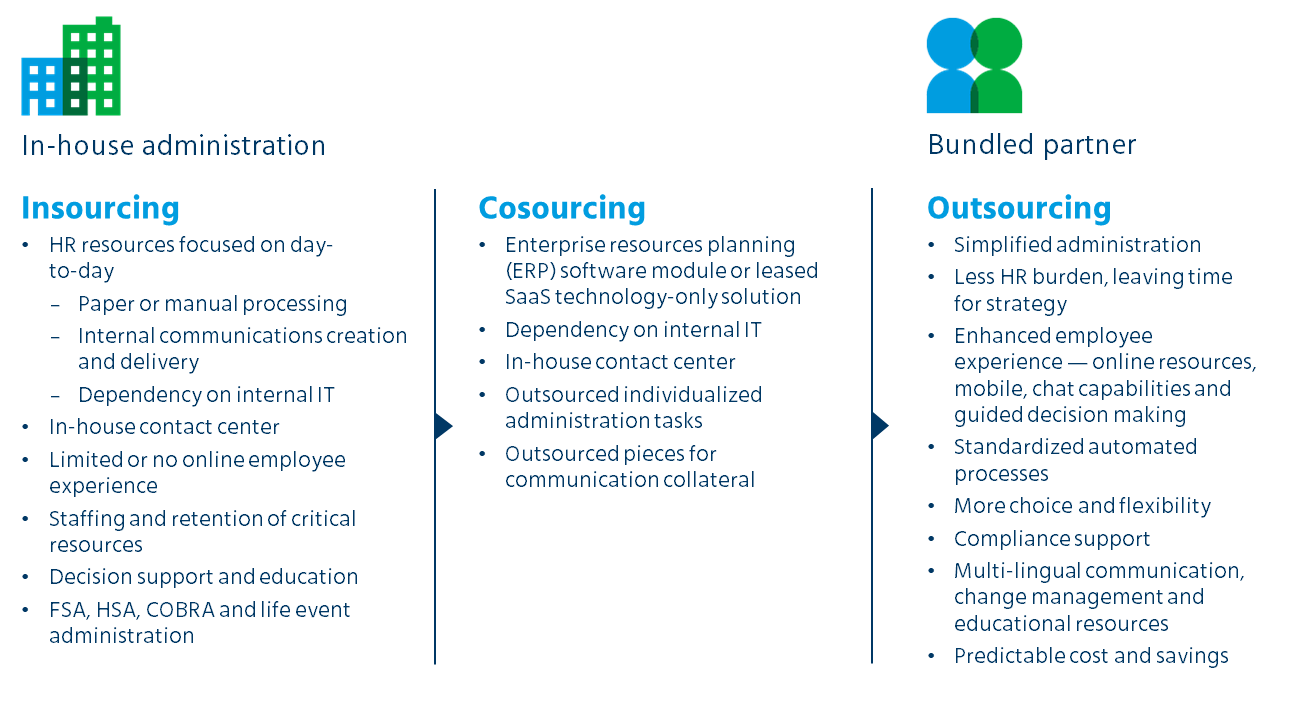 Are you struggling in your current situation? Mercer Marketplace 365+'s bundled solution may be your answer.

Reach out to Mercer Marketplace 365+ to learn more and request a savings analysis today.
About Mercer Marketplace:

Mercer's best-in-class bundled strategy allows us to deepen the program integration, provide best practice consulting, centralized administrative delivery and improve the employee experience. It brings real, meaningful results: Mercer Marketplace 365+ clients have saved more than $3.2 billion since inception—an average of $1,000 per employee during the first year.
Related products for purchase